SEPC October Meeting
Date:
Wednesday, October 23, 2019
Speaker:
William Finestone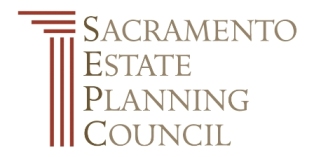 Please adhere to the Sutter Club's Dress Code: Gentlemen guests are encouraged to wear coat and tie. Ladies should wear comparable attire. Jeans, T-shirts, and shorts are never permitted.
October Meeting
Sutter Club, California Room
1220 Ninth Street

Agenda:
Registration/Cocktails: 5:00 p.m.
Meeting/Dinner: 5:45 p.m.
Presentation: 6:30 p.m. - 7:30 p.m.

Charitable Pledges" with Carol Bradford
Speaker: William Finestone, Attorney - Los Angeles, CA
Few topics are more important and less understood than pledges by donors to make future contributions to charity. The question of whether a pledge is an enforceable obligation depends upon state law, and can have many important consequences. The donee charity will be concerned largely about whether the donor will in fact satisfy the promised gift. The donor will have more complex issues, including income, gift, and estate tax questions. The speakers will review all of these issues and provide a state-by-state summary of the law relating to enforceability of pledges. Sample pledge agreements will be provided for discussion. You will gain an increased knowledge of the legal implications of charitable pledges.
Cost:
Please note the cost of the monthly SEPC meetings.
Members: $65 (registration at the door is $80)
Non-Members (must be hosted by a member to attend): $80
Drink Tickets: $8 each (PLEASE NOTE THAT IF YOU ARE DRINKING SODA YOU DO NOT NEED TO PURCHASE A DRINK TICKET. THESE ARE COMPLIMENTARY.)
Walk-ins (Members and Non-Members) that have not registered online will be charged $80 (with entrée limited to standard vegetarian option).

For more information:
Contact: Raquel Altavilla
Phone: 916.715.5939
Email: raltavilla@comcast.net

Registration will close on Monday, October 21.
Add to My Outlook Calendar (see Google Calendar Instructions)