SEPC Board of Directors and Officers
Date:
Thursday, May 28, 2020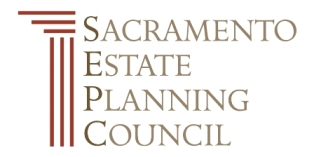 Dear SEPC Members,
Hope everyone is staying safe and healthy. By now you have probably guessed that we have had to cancel our Annual Meeting which was scheduled for Thursday, May 21, at the Sacramento River Cats. We are still hoping to schedule an event in the near future where we can all get together and visit with one another (with appropriate social distancing measures of course!).
In the meantime, however, we still have some business to conduct. We need to elect the Board of Directors and Officers for next year's Council (which we normally do at the Annual Meeting). Under our Bylaws, the Board of Directors shall consist of 10 people, of whom 5 shall be Officers of the Council. The following is the slate of proposed Directors and Officers:
Stuart List: Past President and Director
Mark Huffman: President and Director
Tammi Griswold: Vice President and Director
Damaris Perez: Secretary and Director
Matt Page: Treasurer and Director
Kelly Dankbar: Director
Liza Bunker: Director
Amanda Johnson: Director
Jenny Hood: Director
Heather Gross: Director

Please vote below "Yes" if you approve of the proposed Directors and Officers, or "No" if you do not approve of the proposed Directors and Officers. Voting will remain open until close of business on May 28, 2020.
If you should have any questions, please contact Raquel Altavilla at raltavilla@comcast.net.
Thank you,
L. Stuart List
SEPC President
Login now to see a list of event attendees.