SEPC Board of Directors and Officers
Date:
Friday, June 18, 2021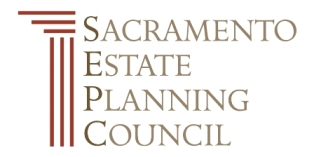 Dear SEPC Members,
One of the events we traditionally hold in May of each year is our Annual Meeting at which we formally elect our slate of Officers and Directors for the upcoming fiscal year.
Last year we were unable to hold it in person given the disruptions caused by the pandemic, and while things have gotten a lot better, the board has determined that it is still a little too soon for an in-person event. Our plan is to hold an in-person event in September or so to take its place from a social perspective. However, we still have the formal requirement of electing our Officers and Directors for the fiscal year beginning 7/1/2021 – 6/30/2022.
As we did last year, therefore, we'll conducting the election via email.
Under our Bylaws, the Board of Directors shall consist of 10 people, of whom 5 shall be Officers of the Council.
The following is the slate of proposed Directors and Officers:
Mark Huffman: Past President and Director
Tammi Griswold: President and Director
Damaris Perez: Vice President and Director
Matt Page: Secretary and Director
Liza Bunker: Treasurer and Director
Aydee Ferguson: Director
Jeff Galvin: Director
Jenni Harmon: Director
Lynn Swenson: Director
Kate Willcox Director
To vote "Yes" if you approve of the proposed Directors and Officers, or "No" if you do not approve of the proposed Directors and Officers, click on the RSVP Now for this Event link below. Voting will remain open until close of business on June 18, 2021.
If you should have any questions, please contact Raquel Altavilla at raltavilla@comcast.net.
Thank you,
Mark Huffman
President (2020-2021)