SEPC March Meeting
Date:
Wednesday, March 23, 2022
Location:
Sutter Club/Zoom
Speaker:
M. Read Moore, McDermott Will & Emory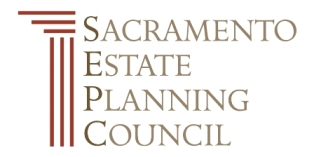 Please note new changes regarding monthly meetings.
1. Registration will now close the Friday before the meeting.
2. If you plan on attending in person please confirm you're registration. Walkins not registered will be charged $80 and the entree limited to the vegetarian meal.

March Meeting

A Sequel Much Worse than the Original: Planning for GST Tax on Nonexempt Trusts

Speaker


M. Read Moore, Partner - McDermott Will & Emory



Description
Many trusts not exempt from the GST tax and their beneficiaries will soon face GST tax as a result of taxable distributions and taxable terminations. This presentation will explore the challenge of planning for the payment or mitigation of GST tax on both large and small nonexempt trusts, including when deaths occur out of order.

Location (if attending in person)
Sutter Club, Sacramento Room
1220 Ninth Street
Zoom Attendees
Please sign in promptly so you have adequate opportunity to prepare for the meeting.
Zoom information will be emailed the day before as well as the time to sign in for the meeting.

Agenda
Registration/Cocktails: 5:00 p.m.
Meeting/Dinner: 5:45 p.m.
Presentation: 6:30 p.m. - 7:30 p.m.

Cost
SEPC Members (Sutter Club): $65

Non-Members (Sutter Club): $80

SEPC Members (Zoom): $25

Non-Members (Zoom): $25
Menu
Salad
Caesar Salad

Entrees
Pan Roasted Mary's Bone-in Chicken Breast with primavera herbed risotto, havarti alfredo & tomato confit
Parmesan Crusted Halibut with caper butter, roasted garlic potato anna, kalamata olive& sundried dried tomato chutney
Roasted Vegetable Risotto with asparagus, cauliflower, caramelized onions, garden peas & parmesan cheese (GF)
Dessert
New York Cheesecake with mixed berry compote
For More Information
Contact: Raquel Altavilla
Phone: 916.715.5939
Email: admin@sacepc.org

Nonmembers who wish to attend this program, you must be hosted by an SEPC member who can register you. If you do not know of an SEPC member, please contact Raquel Altavilla at admin@sacepc.org who can assist you with registering for this meeting.

Please note we have a limited in person capacity for this meeting. There are no walk-ins for this meeting.

Registration will close on Friday, March 18.