SEPC October Meeting
Date:
Wednesday, October 25, 2023
Location:
Sutter Club (Sacramento Room)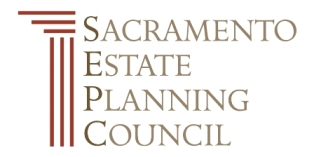 Please note this year we have secured the Sacramento Room for our in person meetings. Registration will close the Wednesday before and we have a cap of 40. Please register early if you wish to attend in person.

October Meeting
Registration opening soon!

Location
Sutter Club, Sacramento Room
1220 Ninth Street

Parking
Sutter Club, Garage
824 L Street
Zoom Attendees
Please sign in promptly so you have adequate opportunity to prepare for the meeting.
Zoom information will be emailed the day before as well as the time to sign in for the meeting.

Agenda
Registration/Cocktails: 5:00 p.m.
Meeting/Dinner: 5:45 p.m.
Presentation: 6:30 p.m. - 7:30 p.m.

Cost
SEPC Members (Sutter Club): $75

Non-Members (Sutter Club): $80

SEPC Members (Zoom): $35

Non-Members (Zoom): $50

For More Information
Contact: Raquel Altavilla
Phone: 916.715.5939
Email: admin@sacepc.org

1. Nonmembers who wish to attend this program, contact Raquel Altavilla at admin@sacepc.org who can assist you with registering.
2. Registration closes the Wednesday before the meeting.
3. There are no walk-ins for our meetings.

Sacramento Estate Planning Council has a 48 hour cancellation policy for meeting events.
Registration will close on Wednesday, October 18.