Sacramento Food Bank & Family Services Volunteer Event
Date:
Wednesday, September 16, 2020
Location:
1951 Bell Avenue, Sacramento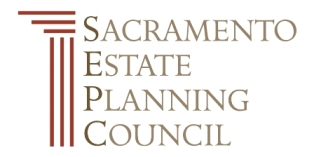 Dear Council Members,
In the fall of 2018, we enjoyed a volunteer event sorting canned food at Sacramento Food Bank & Family Services.
Demand for food in Sacramento County has grown greatly since the COVID-19 pandemic began this spring and remains at historic levels. The Food Bank works with partner agencies to get food out to the public and also has been distributing food weekly at two high school locations.
We have scheduled another volunteer event at the Food Bank warehouse to occur on September 16 from 1-4pm. The location is 1951 Bell Avenue in Sacramento (Raley Blvd. Exit off Hwy. 80). Kids 10 and up can volunteer with a parent/guardian. All volunteers will need to wear masks.
While we understand that some may not feel comfortable volunteering due to the pandemic, we hope that many will join us in this service project. We look forward to visiting in person while helping those in need.
If you are available to join or have questions, please contact me at jgalvin@downeybrand.com or 916-520-5242. I will provide further details to those who sign up. Please let me know if you plan to bring a family member or friend.

Jeff Galvin
Community Service Chair