Member Directory
Kelly E. Dankbar
Attorney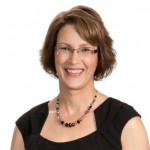 Shareholder
Weintraub Tobin Chediak Coleman Grodin
400 Capitol Mall, 11th Floor
Sacramento,

CA

95814-4434
Additional Information:
Kelly is a shareholder in Weintraub Tobin's Trusts and Estates group, and focuses her practice on helping people solve problems after someone passes away. Kelly also works with families and other loved ones to protect seniors when they become incapacitated. Kelly combines her litigation experience with a thorough knowledge of probate law to help her clients resolve a wide range of trust and probate disputes, including elder financial abuse claims, contested conservatorships, will and trust contests, contested accountings, breach of fiduciary duty claims, and other contested and uncontested matters involving the administration of trusts and estates. With Kelly's extensive experience in helping families resolve disputes, she knows that a successful result often involves keeping the family relationships intact, and she helps her clients work through their disputes at very emotionally difficult times. Kelly also represents beneficiaries as well corporate and individual trustees, executors, and other fiduciaries in a wide range of uncontested matters, including interpretation of complex estate planning documents, accountings, petitions for instructions, petitions for construction of trust instruments, and other probate and trust administration issues.
Return to Member Search Results
The unauthorized use of member contact information obtained from this website and related material is expressly prohibited, as is the use of the "send a message" contact form for solicitation purposes.