Recent Developments in Estate & Gift Tax at the Internal Revenue Service
Date:
Wednesday, October 26, 2016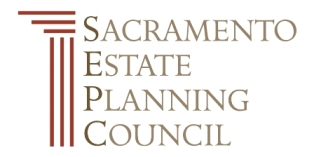 Please adhere to the Sutter Club's Dress Code: Gentlemen guests are encouraged to wear coat and tie. Ladies should wear comparable attire. Jeans, T-shirts, and shorts are never permitted.

October Meeting
Sutter Club, Califoria Room
1220 Ninth Street

Agenda:
Registration/Cocktails: 5:00 p.m.
Meeting/Dinner: 5:45 p.m.
Presentation: 6:30 p.m. - 7:30 p.m.

Recent Developments in Estate & Gift Tax at the Internal Revenue Service
Speaker: Kyle Martin - Internal Revenue Service/Oakland, CA
Kyle C. Martin is a Supervisory Attorney (Estate Tax), Internal Revenue Service in Oakland, California. He has been with the Service since 1989; prior to his current position Kyle was a field Estate Tax Attorney in San Francisco and Oakland for 12 years. As the Supervisory Attorney, Kyle manages 9 Estate Tax Attorneys in San Jose and Oakland, California and one Lead Attorney in Austin, Texas.
Kyle will cover the nitty-gritty of estate and gift tax practice before the IRS for 2016 and beyond. Topics will include:
· Extensions of time to file and pay
· Paying Estate Tax in Installments under IRC 6166
· Filing a "Fat" Return – Best Practices
· Importance of a good appraisal
· Adequate Disclosure on Gift Tax Returns
· Promissory Notes
Cost:
Please note the cost of the monthly SEPC meetings.
Members: $65 (registration at the door is $80)
Non-Members (must be hosted by a member to attend): $80
Drink Tickets: $8 each (PLEASE NOTE THAT IF YOU ARE DRINKING SODA YOU DO NOT NEED TO PURCHASE A DRINK TICKET. THESE ARE COMPLIMENTARY.)
Walk-ins (Members and Non-Members) that have not registered online will be charged $80 (with entrée limited to standard vegetarian option).
Menu
Salad
Diced Tomatoes Tossed in Blue Cheese Dressing

Entrees
Parmesan-Garlic Crusted Chicken with Sundried Tomatoes and Artichokes
Filet of Sole "English Style" with Brown Butter, Capers and Almonds
Sliced Grilled Polenta with Wilted Greens and Ratatouille
Dessert
Dark Chocolate Cream Pot with Homemade Biscotti

For more information:
Contact: Raquel Altavilla
Phone: 916.715.5939
Email: raltavilla@comcast.net

Registration will close on Monday, October 24 at 5pm
Refund Policy: Sacramento Estate Planning Council has a 48 hour cancellation policy for meeting events.