Holiday Party
Date:
Wednesday, December 7, 2016
Location:
The Firehouse Restaurant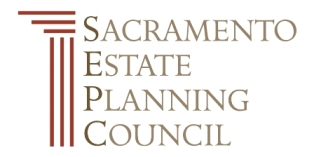 Please join us for a night of fun, food and music.
There will be a sit down dinner, followed by music provided by a D.J.
~COST~
$65 Members
$65 Non-Members
Valet parking included in cost.
~ENTRÉES~
FIREHOUSE FILET MIGNON - CHARGRILLED CENTER-CUT BEEF TENDERLOIN
SAUCE BORDELAISE
CENTER-CUT PORK CHOP - WARM BACON-CARAMELIZED ONION RELISH
SAUCE ROBERT
HARISSA SWORDFISH - MILD CHILI-CORIANDER PESTO, TOASTED ALMONDS
TOMATO-APRICOT RELISH, PERSIAN TOMATO SAUCE
VEGETARIAN JARDÍN POLENTA - ROASTED CAULIFLOWER-OLIVE RELISH
GRILLED VEGETABLES, SMOKED TOMATO MARINARA

Please note there are no walk-ins for this event!
Registration closes on MONDAY, DECEMBER 5 at 12pm.
Refund Policy: Sacramento Estate Planning Council has a 48 hour cancellation policy for events.