Registration Closes Today! The Equality/Efficiency Cycle: A Watershed
Date:
Wednesday, February 22, 2017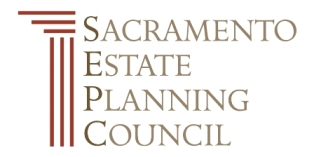 Please adhere to the Sutter Club's Dress Code: Gentlemen guests are encouraged to wear coat and tie. Ladies should wear comparable attire. Jeans, T-shirts, and shorts are never permitted.
February Meeting
Sutter Club, Califoria Room
1220 Ninth Street

Agenda:
Registration/Cocktails: 5:00 p.m.
Meeting/Dinner: 5:45 p.m.
Presentation: 6:30 p.m. - 7:30 p.m.
Cost:
Please note the cost of the monthly SEPC meetings.
Members: $65 (registration at the door is $80)
Non-Members (must be hosted by a member to attend): $80
Drink Tickets: $8 each (PLEASE NOTE THAT IF YOU ARE DRINKING SODA YOU DO NOT NEED TO PURCHASE A DRINK TICKET. THESE ARE COMPLIMENTARY.)
Walk-ins (Members and Non-Members) that have not registered online will be charged $80 (with entrée limited to standard vegetarian option).
Agenda:
Registration/Cocktails: 5:00 p.m.
Meeting/Dinner: 5:45 p.m.
Presentation: 6:30 p.m. - 7:30 p.m.

Registration will close on Monday, February 20 at 5pm
Refund Policy: Sacramento Estate Planning Council has a 48 hour cancellation policy for meeting events.

The Equality/Efficiency Cycle: A Watershed
Speaker: Bill O'Grady, Chief Market Strategist - Confluence Investment Mgt.

Summary: In this presentation, we will examine the long-term equality and efficiency cycles for the economy and society. Initially described by Arthur Okun, these cycles have significant effects on financial and commodity markets. We will describe these cycles and include an analysis of the recent elections and how they relate to these cycles. The presentation will conclude with expected market effects.

Bio: As Chief Market Strategist, Bill performs market, economic, and geopolitical research and is actively involved in portfolio management activities as a member of the Asset Allocation Investment Committee. Bill also co-manages Confluence's Global Hard Assets portfolio, which focuses on tangible commodities investments. These strategies rely on his top-down evaluations of the geopolitical environment, fundamental macroeconomic trends, and technical patterns in the target markets. Additionally, Bill writes numerous reports for the firm, which can be found under Research & News, in which he provides insights on these topics and discusses market effects.
Prior to joining Confluence, Bill served as Vice President and Chief Investment Strategist for Wachovia Securities. As Chief Investment Strategist, he provided short-term asset allocation advice for Wachovia's Advisory Services Group. Prior to this, Bill served in a variety of positions in his 19-year tenure at A.G. Edwards & Sons, Inc., including Chief Global Investment Strategist, Assistant Director of Market Analysis, and Manager of Futures Research, and was also a member of the A.G. Edwards Investment Strategy Committee.
In all, Bill has more than 30 years of experience following the energy, foreign exchange, and futures markets and is frequently quoted by such national media outlets as The Wall Street Journal and Bloomberg News. Bill earned a Master's degree in economics from St. Louis University and has undergraduate degrees in history and public administration from Avila College.
Menu
Salad
Hearts of Romaine with Apple Slices, Shaft's Blue Cheese, Candied Walnuts

Entrees
Classic Bacon Wrapped Filet Mignon, Mushrooms and Cabernet Sauce
Thai Grilled Salmon, Garlic Beans and Cilantro Accented Rice
Seasonal Vegetable Risotto
Dessert
Homemade Butterscotch Cheesecake with Spiced Pear Compote

For more information:
Contact: Raquel Altavilla
Phone: 916.715.5939
Email: raltavilla@comcast.net