SEPC October Meeting
Date:
Wednesday, October 25, 2017
Speaker:
Craig Ackerman - Ackerman Realty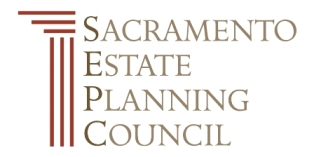 Please adhere to the Sutter Club's Dress Code: Gentlemen guests are encouraged to wear coat and tie. Ladies should wear comparable attire. Jeans, T-shirts, and shorts are never permitted.
October Meeting
Sutter Club, California Room
1220 Ninth Street

Agenda:
Registration/Cocktails: 5:00 p.m.
Meeting/Dinner: 5:45 p.m.
Presentation: 6:30 p.m. - 7:30 p.m.

Best Practices and Innovations to Smooth Trust Administration and Speed Real Property Sales


Speaker: Craig Ackerman, MBA, CRS - Ackerman Realty Group - San Francisco, CA

Summary:
Often, the most valuable, yet, arguably most vulnerable asset of a decedent's estate is their residential real estate holdings. Sometimes time-worn properties, often sold 'as-is', at reduced prices. Why?
A former licensed contractor and Fortune 500 marketing manager, now top Bay Area real estate broker, Craig Ackerman, specializes in a better approach to achieving excellence with Trust Administration sales.
Craig's program is built around some simple but powerful concepts that consistently produce dramatically faster sales, at higher prices. Craig's photo-rich presentation demonstrates 'before and after' transformations that work in any market. Anyone in charge of selling a home, especially, financial and legal professionals, can relieve their clients' stress, speed up the trust home sale and generate a greater return. Come prepared to expand your thinking.
Cost:
Please note the cost of the monthly SEPC meetings.
Members: $65 (registration at the door is $80)
Non-Members (must be hosted by a member to attend): $80
Drink Tickets: $8 each (PLEASE NOTE THAT IF YOU ARE DRINKING SODA YOU DO NOT NEED TO PURCHASE A DRINK TICKET. THESE ARE COMPLIMENTARY.)
Walk-ins (Members and Non-Members) that have not registered online will be charged $80 (with entrée limited to standard vegetarian option).
Menu
Salad
Diced Tomatoes Tossed in Blue Cheese Dressing

Entrees
Parmesan-Garlic Crusted Chicken with Sundried Tomatoes and Artichokes
Filet of Sole "English Style" with Brown Butter, Capers and Almonds
Sliced Grilled Polenta with Wilted Greens and Ratatouille
Dessert
Dark Chocolate Cream Pot with Homemade Biscotti

For more information:
Contact: Raquel Altavilla
Phone: 916.715.5939
Email: raltavilla@comcast.net
Registration will close on Monday, October 23 at 5pm
Refund Policy: Sacramento Estate Planning Council has a 48 hour cancellation policy for meeting events.