2018 Technical Forum Sponsorships
Date:
Friday, January 5, 2018
Location:
McGeorge School of Law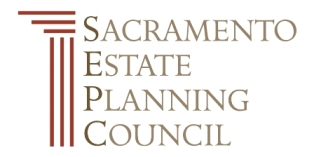 January 12, 2018

McGeorge School of Law
Lecture Hall
3200 Fifth Avenue, Sacramento [Map]

McGeorge School of Law Campus Map
McGeorge School of Law Area Map

Agenda (coming soon)

To be included in the Technical Forum booklet
ads must be received NO LATER THAN
WENESDAY, NOVEMBER 8. NO EXCEPTIONS.
Sponsor registration will close December 29 at 5pm to be included on poster board and scrolling video.
The Sacramento Estate Planning Council, in conjunction with the University of the Pacific McGeorge School of Law presents the 2018 Technical Forum.
This one-day educational program focuses on issues of importance to estate planning practitioners. Industry experts present their perspectives and findings in this dynamic and changing field.
Become a Sponsor

If you market to attorneys, accountants, financial planners, investment professionals, insurance professionals, valuation experts or professional fiduciaries, sponsorship of the SEPC Technical Forum should be considered a critical component of your marketing mix.

For More Information