SEPC February Meeting
Date:
Wednesday, February 28, 2018
Speaker:
Jonathan Canick, Ph.D. - Brown & Toland Physicians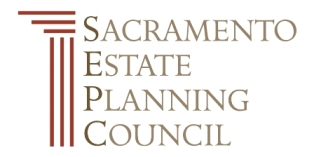 Please adhere to the Sutter Club's Dress Code: Gentlemen guests are encouraged to wear coat and tie. Ladies should wear comparable attire. Jeans, T-shirts, and shorts are never permitted.
2017-2018 Meeting Guide

February Meeting
Sutter Club, California Room
1220 Ninth Street

Agenda:
Registration/Cocktails: 5:00 p.m.
Meeting/Dinner: 5:45 p.m.
Presentation: 6:30 p.m. - 7:30 p.m.

Aging, Cognition and Capacity
Speaker: Jonathan Canick, Ph.D. - Brown & Toland Physicians, San Francisco, CA

Aging is not a disease. Dr. Canick will explain how neuropsychology's use of objective measurement and normative data brings reliability and validity to the evaluation of cognitive capacity, allowing distinctions between normal aging, cognitive impairment and dementia. An assessment of cognitive functioning facilitates conclusions about a person's information processing ability that assist in evaluations of mental capacity and vulnerability to undue influence.

Cost
Please note the cost of the monthly SEPC meetings.
Members: $65 (registration at the door is $80)
Non-Members (must be hosted by a member to attend): $80
Drink Tickets: $8 each (PLEASE NOTE THAT IF YOU ARE DRINKING SODA YOU DO NOT NEED TO PURCHASE A DRINK TICKET. THESE ARE COMPLIMENTARY.)
Walk-ins (Members and Non-Members) that have not registered online will be charged $80 (with entrée limited to standard vegetarian option).
Menu
Salad
Hearts of Romaine with Apple Slices, Shaft's Blue Cheese, Candied Walnuts

Entrees
Classic Bacon Wrapped Filet Mignon, Mushrooms and Cabernet Sauce
Thai Grilled Salmon, Garlic Beans and Cilantro Accented Rice
Seasonal Vegetable Risotto
Dessert
Petite Homemade Pecan Pie, Sutter Swirl Ice Cream
For more information:
Contact: Raquel Altavilla
Phone: 916.715.5939
Email: raltavilla@comcast.net

Registration will close on Monday, February 26