SEPC April Meeting
Date:
Wednesday, April 25, 2018
Speaker:
Shirley Kovar, Attorney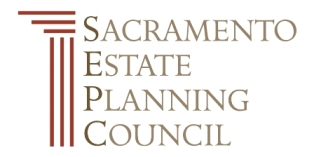 Please adhere to the Sutter Club's Dress Code: Gentlemen guests are encouraged to wear coat and tie. Ladies should wear comparable attire. Jeans, T-shirts, and shorts are never permitted.
2017-2018 Meeting Guide

April Meeting
Sutter Club, California Room
1220 Ninth Street

Agenda:
Registration/Cocktails: 5:00 p.m.
Meeting/Dinner: 5:45 p.m.
Presentation: 6:30 p.m. - 7:30 p.m.

Fixing Ambiguities/Mistakes in Wills/Trusts
Speaker: Shirley Kovar, Attorney - San Diego, CA

Trust and estate litigation frequently arises due to ambiguities or mistakes in the estate planning documents. Shirley will identify the five sources of a transferor's "intent", which courts use to resolve the meaning of an ambiguous instrument. Shirley will also discuss the impact of a recent California Supreme Court case that explains how to remedy a "mistake" in a will.

Cost
Please note the cost of the monthly SEPC meetings.
Members: $65 (registration at the door is $80)
Non-Members (must be hosted by a member to attend): $80
Drink Tickets: $8 each (PLEASE NOTE THAT IF YOU ARE DRINKING SODA YOU DO NOT NEED TO PURCHASE A DRINK TICKET. THESE ARE COMPLIMENTARY.)
Walk-ins (Members and Non-Members) that have not registered online will be charged $80 (with entrée limited to standard vegetarian option).
MENU
Salad
Crisp Iceberg Wedge, Applewood Smoked Bacon, Tomatoes, Red Onion & Shaft's Blue Cheese
Entrees
New York Steak "Hunter" Style, Fiscalini Cheddar Gratin
Pesto Grilled Swordfish, Crusted Baby Heirloom Tomatoes, Basil & Garlic
Mediterranean Couscous, Roasted Vegetable Ragu (Vegan)

Dessert
Seasonal Berries with Ginger Sabayon

For more information:
Contact: Raquel Altavilla
Phone: 916.715.5939
Email: raltavilla@comcast.net

Registration will close on Monday, April 23