SEPC September Meeting
Date:
Wednesday, September 26, 2018
Speaker:
Matthew F. Burke - Law Office of Matthew F. Burke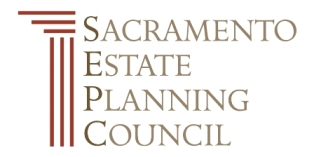 Please adhere to the Sutter Club's Dress Code: Gentlemen guests are encouraged to wear coat and tie. Ladies should wear comparable attire. Jeans, T-shirts, and shorts are never permitted.
September Meeting
Sutter Club, California Room
1220 Ninth Street

Agenda:
Registration/Cocktails: 5:00 p.m.
Meeting/Dinner: 5:45 p.m.
Presentation: 6:30 p.m. - 7:30 p.m.

California Property Tax Proposition 13 Updates and Issues for Estate Planning Professionals
Speaker: Matthew F. Burke, Attorney - Los Angeles, CA

In this session, Matthew Burke will give a broad overview of the current California Prop 13 change in ownership issues relevant to estate planning professions. Issues that will be covered include the potential changes to Prop 13 through ballot initiatives (the split roll, and the expanded base year value transfer); the recent changes to the joint tenancy regulations; county enforcement trends in Prop 60/90 base year value transfers; the interspousal, registered domestic partner, parent-child, and grandparent-grandchild exclusions; non pro rata distributions; transfers via trust and using the life estate rules; transfers to entities and the step transaction; transfers of legal entity interests; and overcoming the original co-owner problem.
Cost:
Please note the cost of the monthly SEPC meetings.
Members: $65 (registration at the door is $80)
Non-Members (must be hosted by a member to attend): $80
Drink Tickets: $8 each (PLEASE NOTE THAT IF YOU ARE DRINKING SODA YOU DO NOT NEED TO PURCHASE A DRINK TICKET. THESE ARE COMPLIMENTARY.)
Walk-ins (Members and Non-Members) that have not registered online will be charged $80 (with entrée limited to standard vegetarian option).
MENU
Salad
Baby Arugula, Prosciutto, Figs, Goat Cheese Feta & Grilled Pear Vinaigrette

Entrees
Bacon Wrapped Beef Tenderloin with Bordelaise & Boursin Whipped Potatoes
California Trout with Beurre Blanc, Corn Bread Stuffing & English Peas
Caprese Risotto with Fresh Basil, Cherry Tomatoes, Mozzarella & Balsamic Glaze
Dessert
Seasonal Berries with Ginger Sabayon, Mint & Fresh Whipped Cream

For more information:
Contact: Raquel Altavilla
Phone: 916.715.5939
Email: raltavilla@comcast.net

Registration will close on Monday, September 24.