SEPC November Meeting
Date:
Wednesday, November 14, 2018
Speaker:
Joy C. Chang, Partner - Withers Worldwide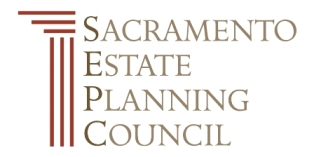 Please adhere to the Sutter Club's Dress Code: Gentlemen guests are encouraged to wear coat and tie. Ladies should wear comparable attire. Jeans, T-shirts, and shorts are never permitted.
November Meeting
Sutter Club, California Room
1220 Ninth Street

Agenda:
Registration/Cocktails: 5:00 p.m.
Meeting/Dinner: 5:45 p.m.
Presentation: 6:30 p.m. - 7:30 p.m.

Cross-Border Planning: Tips for Domestic Planners Facing Increasingly Global Clients
Speaker: Joy C. Chang, Partner - Withers Worldwide, San Diego, CA

As global mobility increases, domestic planners are seeing more international issues, such as US clients investing in foreign assets, or non-US persons investing in US assets. This program will provide a general overview of international estate planning issues that a domestic estate planner should be aware of and provide tips for advising clients with global interests.
Cost:
Please note the cost of the monthly SEPC meetings.
Members: $65 (registration at the door is $80)
Non-Members (must be hosted by a member to attend): $80
Drink Tickets: $8 each (PLEASE NOTE THAT IF YOU ARE DRINKING SODA YOU DO NOT NEED TO PURCHASE A DRINK TICKET. THESE ARE COMPLIMENTARY.)
Walk-ins (Members and Non-Members) that have not registered online will be charged $80 (with entrée limited to standard vegetarian option).
MENU
Salad
Field Greens, Cherry Tomatoes, Cucumber Ribbons, Matchstick Carrots &Champagne Vinaigrette

Entrees
SousVide Halibut, Arborio Rice Puree, Oyster Mushrooms, Olive Cured Tomatoes, Micro Arugula
Petite Bison Tenderloin, Roasted Fingerling Potato, White Truffle Beurre Blanc
Caprese Risotto with Fresh Basil, Cherry Tomatoes, Mozzarella & Balsamic Glaze

Dessert
Peach & Black Currant Bread Pudding

For More Information:
Contact: Raquel Altavilla
Phone: 916.715.5939
Email: raltavilla@comcast.net

Registration will close on Monday, November 12.