SEPC February Meeting
Date:
Wednesday, February 27, 2019
Speaker:
Andrea Ross, J.D., LL.M., Director, Wealth Strategies Group, Bernstein – Los Angeles, CA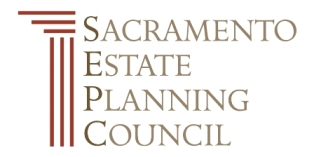 Please adhere to the Sutter Club's Dress Code: Gentlemen guests are encouraged to wear coat and tie. Ladies should wear comparable attire. Jeans, T-shirts, and shorts are never permitted.
February Meeting
Sutter Club, California Room
1220 Ninth Street

Agenda:
Registration/Cocktails: 5:00 p.m.
Meeting/Dinner: 5:45 p.m.
Presentation: 6:30 p.m. - 7:30 p.m.

§1202 and You: Planning with Qualified Small Business Stock
Speaker: Andrea Ross, J.D., LL.M., Director, Wealth Strategies Group, Bernstein – Los Angeles, CA
The Qualified Small Business Stock (QSBS) exclusion under IRC §1202 can help an individual or family shield significant gain from capital gains taxes upon the sale of certain business interests. However, the enhanced tax benefits of the exclusion are sometimes overlooked and often misunderstood. Andrea Kushner Ross, Director in Bernstein's Wealth Strategies Group, will discuss the QSBS exclusion and outline the circumstances when it can be used.

Cost:
Please note the cost of the monthly SEPC meetings.
Members: $65 (registration at the door is $80)
Non-Members (must be hosted by a member to attend): $80
Drink Tickets: $8 each (PLEASE NOTE THAT IF YOU ARE DRINKING SODA YOU DO NOT NEED TO PURCHASE A DRINK TICKET. THESE ARE COMPLIMENTARY.)
Walk-ins (Members and Non-Members) that have not registered online will be charged $80 (with entrée limited to standard vegetarian option).
MENU
Salad
Baby Iceberg Wedge, Applewood Smoked Bacon, Tomatoes, Roasted Sweet Onions & Shaft's Blue Cheese

Entrees
Grilled Swordfish Steak, Charred Green Onions, Thai Chili Sauce & Sticky Rice
Pan Roasted Mary's Bone-In Chicken Breast with Lemon-Herbed Risotto
Pistachio Crusted Tofu & Vegetable Ratatouille
Dessert
Warm Chocolate Cake with Vanilla Ice Cream, Chocolate Sauce, Seasonal Berries

For More Information:
Contact: Raquel Altavilla
Phone: 916.715.5939
Email: raltavilla@comcast.net

Registration will close on Monday, February 25.