SEPC Holiday Party
Date:
Wednesday, December 5, 2018
Location:
Mulvaney's B&L(Large Room)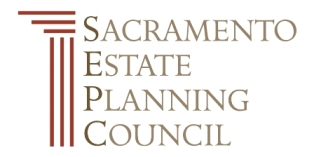 'Tis the Season For An Ugly Holiday Sweater Contest! Be sure to wear your ugliest sweater and/or tie to this year's Sacramento Estate Planning holiday party.
Prizes For the Best/Worst Sweaters!
Plus, prepare to be enchanted by
Top Class Magic, Sacramento's premier magician.
Be sure to reserve your seat soon to guarantee a spot at this festive event."
~WHERE~
Mulvaney's B&L (Large Room)
1215 19th St, Sacramento, CA
6pm-9pm

~COST~
$65 Members
$65 Non-Members
Valet parking included in cost.
~HOLIDAY DINNER~
Family Style Salads
Mixed Baby Lettuces with Crystallized Cranberries
Sierra Nevada Goat Cheese ~ Hazelnuts
Artisan Breads from Grateful Bread Company
Sierra Nevada Creamery Butter ~ Molokai Sea Salt
Family Style Entrees
Smokey Mary's Chicken Breast Sage Jus
Saffron Rice ~ Bacon Kissed Brussel Sprouts
Harris Ranch New York
Garlic Mashers ~ Broccoli Rabe ~ Red Wine Demi
B&L Hand Cut Fettuccine
Rampicante Squash ~ Tomatillo ~ Cotija
Plated Dessert
Spiced Ginger Bread with Caramel Apples
Whiskey Butter Sauce

Please note there are no walk-ins for this event!
Registration closes on MONDAY, DECEMBER 3 at 12pm.
Refund Policy: Sacramento Estate Planning Council has a 48 hour cancellation policy for events.