SEPC November Meeting
Date:
Wednesday, November 20, 2019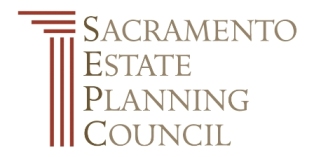 Please adhere to the Sutter Club's Dress Code: Gentlemen guests are encouraged to wear coat and tie. Ladies should wear comparable attire. Jeans, T-shirts, and shorts are never permitted.
November Meeting
Sutter Club, California Room
1220 Ninth Street

Agenda:
Registration/Cocktails: 5:00 p.m.
Meeting/Dinner: 5:45 p.m.
Presentation: 6:30 p.m. - 7:30 p.m.

Welcome to the Post-Marriage World: How to Advise a Generation that Says "I Don't"
Speaker: Jeff Makoff, Litigation & Mediation Partner - Valle Makoff LLP, San Francisco, CA
We are approaching an era – possibly permanent – in which most people will not get married, ever. The "married by 32" rate for millennials is 26% (down from 36% for GenX, 50% for Baby Boomers and 65% for the Silent Generation). Nearly half of Americans agree that "marriage is becoming obsolete." Yet couples continue to move-in together, make increasingly complex financial deals and decisions, purchase and improve property, form and grow businesses and have children. What has changed for individuals and their advisors are the life events that signal a need for planning – traditionally engagement, marriage, in-law joining the business, marital separation, divorce, and death of a spouse. There are important new action points, different sets of laws, and powerful legal and financial approaches to establish or clarify a couple's rights, obligations and intentions. In this presentation, a San Francisco attorney who advises prominent entrepreneur couples (married and unmarried) on their legal and financial relationships will survey the timing, terminology and laws that govern couple-centric financial and business succession planning in the post-marriage era.
Cost:
Please note the cost of the monthly SEPC meetings.
Members: $65 (registration at the door is $80)
Non-Members (must be hosted by a member to attend): $80
Drink Tickets: $8 each (PLEASE NOTE THAT IF YOU ARE DRINKING SODA YOU DO NOT NEED TO PURCHASE A DRINK TICKET. THESE ARE COMPLIMENTARY.)
Walk-ins (Members and Non-Members) that have not registered online will be charged $80 (with entrée limited to standard vegetarian option).
MENU
Salad
Field Greens, Cherry Tomatoes, Cucumber Ribbons, Matchstick Carrots &Champagne Vinaigrette
Entrees
SousVide Halibut, Arborio Rice Puree, Oyster Mushrooms, Olive Cured Tomatoes, Micro Arugula
Petite Bison Tenderloin, Roasted Fingerling Potato, White Truffle Beurre Blanc
Pistachio Crusted Tofu & Vegetable Ratatouille
Dessert
Peach & Black Currant Bread Pudding

For more information:
Contact: Raquel Altavilla
Phone: 916.715.5939
Email: raltavilla@comcast.net

Registration will close on Monday, November 18.
Refund Policy: No refunds after Monday, November 18.