SEPC March Meeting
Date:
Wednesday, March 25, 2020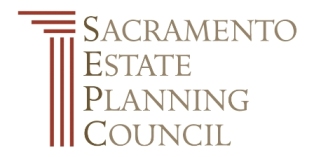 Please adhere to the Sutter Club's Dress Code: Gentlemen guests are encouraged to wear coat and tie. Ladies should wear comparable attire. Jeans, T-shirts, and shorts are never permitted.
March Meeting
Sutter Club, California Room
1220 Ninth Street

Agenda:
Registration/Cocktails: 5:00 p.m.
Meeting/Dinner: 5:45 p.m.
Presentation: 6:30 p.m. - 7:30 p.m.

"Fiduciary Horror Stories" Panel - Case Studies of Fiduciary Horror Stories
Speaker: Scott MacDonald, Managing Director - Modesto, CA
In this session, Matthew Burke will give a broad overview of the current California Prop 13 change in ownership issues relevant to estate planning professions. Issues that will be covered include the potential changes to Prop 13 through ballot initiatives (the split roll, and the expanded base year value transfer); the recent changes to the joint tenancy regulations; county enforcement trends in Prop 60/90 base year value transfers; the interspousal, registered domestic partner, parent-child, and grandparent-grandchild exclusions; non pro rata distributions; transfers via trust and using the life estate rules; transfers to entities and the step transaction; transfers of legal entity interests; and overcoming the original co-owner problem.
Cost:
Please note the cost of the monthly SEPC meetings.
Members: $65 (registration at the door is $80)
Non-Members (must be hosted by a member to attend): $80
Drink Tickets: $8 each (PLEASE NOTE THAT IF YOU ARE DRINKING SODA YOU DO NOT NEED TO PURCHASE A DRINK TICKET. THESE ARE COMPLIMENTARY.)
Walk-ins (Members and Non-Members) that have not registered online will be charged $80 (with entrée limited to standard vegetarian option).
For more information:
Contact: Raquel Altavilla
Phone: 916.715.5939
Email: raltavilla@comcast.net

Registration will close on Monday, March 23.
Refund Policy: No refunds after Monday, March 23.
Add to My Outlook Calendar (see Google Calendar Instructions)