SEPC March Meeting (Cancelled)
Date:
Friday, May 29, 2020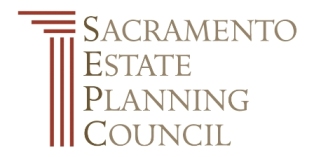 Please adhere to the Sutter Club's Dress Code: Gentlemen guests are encouraged to wear coat and tie. Ladies should wear comparable attire. Jeans, T-shirts, and shorts are never permitted.
March Meeting
Sutter Club, California Room
1220 Ninth Street

Agenda:
Registration/Cocktails: 5:00 p.m.
Meeting/Dinner: 5:45 p.m.
Presentation: 6:30 p.m. - 7:30 p.m.

"Fiduciary Horror Stories" Panel - Case Studies of Fiduciary Horror Stories
Panel
Scott MacDonald, Managing Director, THE SPECIAL NEEDS TEAM - Merrill Lynch Wealth Management - Modesto, CA
Daniel A. Presher, Law Office of Daniel A. Presher - San Leandro, CA
Heather Fisher, Fisher Fiduciary Services - Tracy, CA
Twenty-five hundred years ago, the Chinese philosopher Lao Tzu wisely stated, "A journey of a thousand miles begins with a single step." Mastery of any subject begins the same way. It requires many small steps in the right direction. Join our panel as they discuss the steps (and missteps) taken to master this difficult but rewarding field of practice. Our panel will provide different perspectives on their journey, what resources are available, what resources they would like to see, ongoing successes, and case scenarios that still cause problems.

The presentation will focus on very advanced issues related to problem cases from the Fiduciary, Financial and Legal perspectives. Our expert panel, bruised and scarred, will gather to tell tales of dismay from their vast years of experience.

The format for the event will be an interactive discussion with audience participation to seek possible solutions and understand relevant preventive measures. Come join us to learn how to keep your clients from transmuting into the dreaded Zombie Client!
Cost:
Please note the cost of the monthly SEPC meetings.
Members: $65 (registration at the door is $80)

Non-Members (must be hosted by a member to attend): $80

Drink Tickets: $8 each (PLEASE NOTE THAT IF YOU ARE DRINKING SODA YOU DO NOT NEED TO PURCHASE A DRINK TICKET. THESE ARE COMPLIMENTARY.)

Walk-ins (Members and Non-Members) that have not registered online will be charged $80 (with entrée limited to standard vegetarian option).



MENU
Salad
Baby Iceberg Wedge Applewood Smoked Bacon, Tomatoes, Roasted Sweet Onions & Shaft's Blue Cheese
Entrees
Cola Braised Beef Short Ribs Sweet Onion Polenta, Port Wine Demi-Glace
Plancha Seared Sea Bass Roasted Red Pepper Gazpacho, Pineapple Relish
Vegetable Pad Thai (GF) Marinated Pressed Tofu, Bok Choy, Poached Egg, Bean Sprouts, Tamarind Sauce


For more information:
Contact: Raquel Altavilla
Phone: 916.715.5939
Email: raltavilla@comcast.net

Registration will close on Monday, March 23.
Refund Policy: No refunds after Monday, March 23.