SEPC March Meeting
Date:
Wednesday, March 24, 2021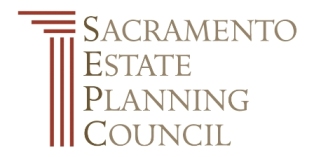 March Meeting

What the Cool Kids are Doing in Estate Planning

Speaker
Sam Donaldson, Professor of Law - Georgia State University, Atlanta

Description
In light of recent developments, some estate planning strategies have become especially popular. This presentation explains and evaluates several "hot" planning ideas, including spousal lifetime access trusts, charitable remainder trusts as beneficiaries of retirement accounts, and ultra-long-term GRATs.

Agenda
Time: 12:00PM

The meeting login will begin at 11:50am, please sign in promptly so you have adequate opportunity to prepare for the meeting at 12:00pm.
Zoom information will be emailed the day before.

Cost
SEPC Members: Free

Non-Members: $20

For more information:Contact: Raquel Altavilla
Phone: 916.715.5939
Email: raltavilla@comcast.net


Registration will close on Monday, March 22.