Virtual Wine Tasting Event - February 18th
Date:
Thursday, February 18, 2021
Registered for this event? Login now to view additional event details.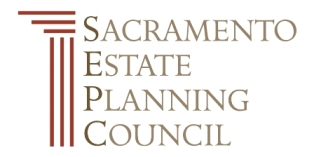 Dear Members -
Please join us for a virtual wine tasting event on Thursday February 18th from 5pm to 6pm. Mingle with fellow SEPC members over Zoom while enjoying five wine tastings from local vintner, Voluptuary Wines. Voluptuary Wines' head winemaker, Kevin Luther, will lead the informal tasting session. See Kevin's bio below.
The five wine tastings will be shipped directly to you in advance of the event. The wine must be signed for by an adult, so if you are working remotely, please have it shipped to your home. Space is limited to 35 participants, so please RSVP soon. Deadline to register is February 3rd. Cost is $30 per SEPC member.
When: Thursday February 18th - 5pm to 6pm
Where: Zoom
Cost: $30 for SEPC members
RSVP: to Raquel Altavilla by Feb 3rd
Please provide shipping address and contact phone number in case there is an issue during shipping.



Bio
Winemaker Kevin Luther launched Voluptuary Wines to focus on small-production, 100% organically grown, sulfite-free & vegan wines from small local farmers. He then launched the sister brand Lucid Wines to create natural wines with a crowd-pleasing style and a fruit-forward flavor profile.
Kevin has a degree in oenology from the lauded UC Davis program as well as an eMBA in Wine Business from Sonoma State University and 99% of a WSET Diploma, as well as 15 years operating and building wineries in California and internationally.
They are based in Sacramento but source grapes primarily from the Sierra Foothills, as well as other regions including Lodi, Santa Cruz, Monterey, Contra Costa, Clarksburg.
https://www.voluptuarywine.com/