SEPC October Meeting
Date:
Wednesday, October 27, 2021
Location:
Sutter Club (Sacramento Room) and Zoom
Speaker:
Marsha Laine Dungog - Withers Worldwide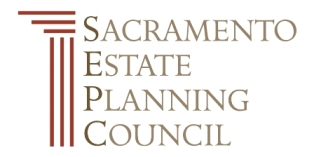 October Meeting

The Walking Dead Series: International Income and Estate Tax Planning for US and Foreign Individuals – Recognizing a Trick from a Treat!

Speaker
Marsha Laine Dungog, Partner - Private Client and Tax Team - Withers Worldwide

Description
This presentation will address US tax rules applicable to foreign persons investing in the United States using inbound structures that trigger cross-border income, estate and tax reporting issues. We will also cover US income and estate planning techniques commonly utilized for US persons with investments and assets abroad which may result in adverse tax consequences in Canada and Australia.
Location (if attending in person)
Sutter Club, Sacramento Room
1220 Ninth Street
Zoom Attendees
Please sign in promptly so you have adequate opportunity to prepare for the meeting.
Zoom information will be emailed the day before as well as the time to sign in for the meeting.

Agenda
Registration/Cocktails: 5:00 p.m.
Meeting/Dinner: 5:45 p.m.
Presentation: 6:30 p.m. - 7:30 p.m.

Cost
SEPC Members (Sutter Club): $65

Non-Members (Sutter Club): $80

SEPC Members (Zoom): $25

Non-Members (Zoom): $25
Menu
Salad
Classic Caesar, Olive Cured Tomatoes, Fried Capers, Garlic Croutons & Parmesan Crisp

Entrees
Sous Vide Beef Tenderloin with Boursin whipped potatoes & bordelaise
Grilled Wild Salmon Sweet Corn Chardonnay, sundried tomato oil, Haricot verts and cherry tomato saute
Mushroom Ravioli with balsamic-grilled portabella, julienne vegetables, tomato confit, Parmesan cream

Dessert
New York Cheesecake with mixed berry compote

For More Information
Contact: Raquel Altavilla
Phone: 916.715.5939
Email: raltavilla@comcast.net

Nonmembers who wish to attend this program, you must be hosted by an SEPC member who can register you. If you do not know of an SEPC member, please contact Raquel Altavilla at admin@sacepc.org who can assist you with registering for this meeting.

Please note we have a limited in person capacity for this meeting. There are no walk-ins for this meeting.

Registration will close on Monday, October 25.