2022 Estate Planning Forum
Date:
Wednesday, May 18, 2022
Location:
McGeorge School of Law / Zoom

McGeorge School of Law
Lecture Hall (#18 on map)
3200 Fifth Avenue, Sacramento

McGeorge School of Law Campus Map

Parking: Attendees are allowed to park in parking lots. No parking is allowed in the spaces marked as follows: "D", Dean; "F", Faculty; and McGeorge Maintenance Vehicle.

2022 Estate Planning Forum Agenda
Smoothie/Coffee Truck back again all day for attendees!
Great raffle prizes at wine reception.


The Sacramento Estate Planning Council's Estate Planning Forum is the premier Northern California educational conference for professionals in the estate planning field. The one-day conference features nationally known experts from across the country, speaking on issues and concepts that are essential for practitioners who wish to stay up to date.

The Estate Planning Forum – now in its fifty-first year will be live / virtual for 2022 – is the ideal place to earn continuing education credit in law, accounting and financial planning. The 2022 Estate Planning Forum will offer 6 hours of credit for general California Bar MCLE purposes and specializations in Taxation Law and Estate Planning, Trust and Probate Law. In addition to credit for MCLE, there will be 6 hours of CE available for CFPs, CPAs and CLPFs.

The 2022 Estate Planning Forum continues the tradition of bringing a diversity of topics to offer something for every practitioner. Please join us and 150+ of your peers for the 2022 Estate Planning Forum.
Presenters
Natalie Choate - ZOOM
Case Studies After SECURE

Making IRA Benefits Payable to Trusts


Samuel Donaldson - Georgia State University - In Person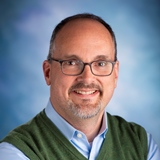 David Specht - Drucker School Global Family Business - In Person

For information on 2022 Estate Planning Sponsorships, click here.
For More Information
Contact Raquel Altavilla

Telephone: 916.715.5939

Address: SEPC, 915 L Street, #C342, Sacramento, CA 95814

THANK YOU TO OUR 2022 ESTATE PLANNING FORUM SPONSORS

DIAMOND SPONSOR
Weintraub Tobin

PLATINUM SPONSOR
Alliance Trust
Buchalter
Keaton's Child Cancer Alliance
Crowe
Exchange Bank
Hanson Bridgett
Wagner Kirkman Blaine Klomparens & Youmans LLP
Wells Fargo Private Bank
WGG Wealth Partners

GOLD SPONSOR
Bank of the West
Boutin Jones
CAPTRUST
Downey Brand
US Bank

SILVER SPONSOR
HoyleCohen
Moss Adams
Sanli Pastore & Hill
Sacramento Region Community Foundation
Wallace & Toney Valuation Advisors

BRONZE SPONSOR
Lucas Group Financial Planners

FEE TO ATTEND
In-Person (Non-Members): $295

In-Person (SEPC Members): $245

In-Person (First Time Attendees): $245

In-Person (NonProfit Attendees - employees of nonprofits): $195

Zoom Non-Members: $125

Zoom SEPC Members: $100
Registration closes Friday, May 13 at 5pm.
Refund Policy: No refunds after May 13.