2023 Estate Planning Forum Sponsorship Opportunities
Date:
Friday, May 19, 2023
Location:
McGeorge School of Law / Zoom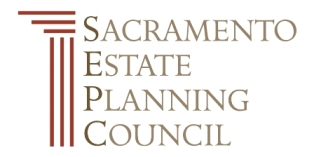 Friday, May 19, 2023

Live and Virtual Forum

2023 Estate Planning Forum Agenda coming soon!

Estate Planning Forum
Sponsorship Guide

To be included in the Estate Planning Forum booklet ads must be received
NO LATER THAN
MONDAY, MAY 1. NO EXCEPTIONS.
The Sacramento Estate Planning Council's Estate Planning Forum is the premier Northern California educational conference for professionals in the estate planning field. The one-day conference features nationally known experts from across the country, speaking on issues and concepts that are essential for practitioners who wish to stay up to date.

The Estate Planning Forum – now in its fifty-second year – is the ideal place to earn continuing education credit in law, accounting and financial planning. The 2023 Estate Planning Forum will offer 6 hours of credit for general California Bar MCLE purposes and specializations in Taxation Law and Estate Planning, Trust and Probate Law. In addition to credit for MCLE, there will be 6 hours of CE available for CFPs, CPAs and CLPFs.

The 2023 Estate Planning Forum continues the tradition of bringing a diversity of topics to offer something for every practitioner. Please join us and 150+ of your peers for the 2023 Estate Planning Forum.
Become a Sponsor

If you market to attorneys, accountants, financial planners, investment professionals, insurance professionals, valuation experts or professional fiduciaries, sponsorship of the Estate Planning Forum should be considered a critical component of your marketing mix.

For More Information