SEPC September Meeting
Date:
Wednesday, September 27, 2017
Speaker:
Bette Epstein, Mediator, ADR Services, Inc.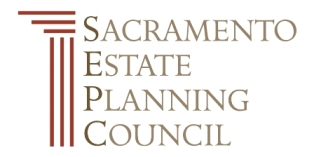 Please adhere to the Sutter Club's Dress Code: Gentlemen guests are encouraged to wear coat and tie. Ladies should wear comparable attire. Jeans, T-shirts, and shorts are never permitted.
September Meeting
Sutter Club, California Room
1220 Ninth Street

Agenda:
Registration/Cocktails: 5:00 p.m.
Meeting/Dinner: 5:45 p.m.
Presentation: 6:30 p.m. - 7:30 p.m.

Registration will close on Monday, September 25

Mediation Strategies for Planning and Litigation
Speaker: Bette Epstein, Mediator, ADR Services, Inc.
Mediation can resolve conflicts at the estate planning stage and after litigation has started. Ms. Epstein will explore the use of a neutral facilitator to address issues such as blended families, business succession planning, management of real estate, and treatment of inter vivos gifts, including how accountants, appraisers and investment advisors can facilitate the process.

Cost:
Please note the cost of the monthly SEPC meetings.
Members: $65 (registration at the door is $80)
Non-Members (must be hosted by a member to attend): $80
Drink Tickets: $8 each (PLEASE NOTE THAT IF YOU ARE DRINKING SODA YOU DO NOT NEED TO PURCHASE A DRINK TICKET. THESE ARE COMPLIMENTARY.)
Walk-ins (Members and Non-Members) that have not registered online will be charged $80 (with entrée limited to standard vegetarian option).
Menu
Salad
Classic Caesar with Tomato Crostini

Entrees
Three Pepper Crusted New York Steak with Roquefort and Brandy Cream
Poached Salmon with Steamed Potato, Asparagus and Watercress Cream
Black Truffle Gnocchi with Wild Mushrooms and Roasted Vegetable-Herb Jus
Dessert
Crème Brulee

For more information:
Contact: Raquel Altavilla
Phone: 916.715.5939
Email: raltavilla@comcast.net