SEPC November Meeting
Date:
Wednesday, November 15, 2017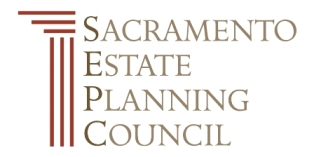 Please adhere to the Sutter Club's Dress Code: Gentlemen guests are encouraged to wear coat and tie. Ladies should wear comparable attire. Jeans, T-shirts, and shorts are never permitted.
2017-2018 Meeting Guide

November Meeting
Sutter Club, California Room
1220 Ninth Street

Agenda:
Registration/Cocktails: 5:00 p.m.
Meeting/Dinner: 5:45 p.m.
Presentation: 6:30 p.m. - 7:30 p.m.

Investing for a Fiduciary
Speaker(s): Bryan D. Kirk, Managing Director and Trust Counsel and Michael Firestone, CFA, Managing Director - Fiduciary Trust International of California - Los Angeles, CA
What does "prudence" really mean when it comes to investing? This presentation looks at the standards for a fiduciary investing under the Prudent Investor Act and the implications in the day-to-day administration of an estate or trust as well as the specific holdings of an estate or trust investment portfolio. The necessary interplay of the Prudent Investor Act and the Principal and Income Act is examined, as well as the income tax implications of investing as the law directs. The presentation will also explore issues raised by concentrated holdings and ESG (environmental, social and corporate governance) criteria or SRI (socially-responsible investing).

Cost:
Please note the cost of the monthly SEPC meetings.
Members: $65 (registration at the door is $80)
Non-Members (must be hosted by a member to attend): $80
Drink Tickets: $8 each (PLEASE NOTE THAT IF YOU ARE DRINKING SODA YOU DO NOT NEED TO PURCHASE A DRINK TICKET. THESE ARE COMPLIMENTARY.)
Walk-ins (Members and Non-Members) that have not registered online will be charged $80 (with entrée limited to standard vegetarian option).
Menu
Soup
Chef's Soup du Jour

Main Courses
Crown Roast of Berkshire Pork with Sweet Potato Gratin and Red Currant Jus
Pan Roasted Sea Bass, Caramelized Onions, Horseradish Cream, Whipped Potatoes
Grilled Portabella Mushroom and Vegetable Stack with Marinara Sauce

Dessert
Warm Pecan Tart with Vanilla Bean Ice Cream

For more information:
Contact: Raquel Altavilla
Phone: 916.715.5939
Email: raltavilla@comcast.net

Registration will close on Monday, November 13