SEPC October Meeting
Date:
Wednesday, October 24, 2018
Speaker:
Annette Nellen, CPA, CGMA, Esq.– San Jose State University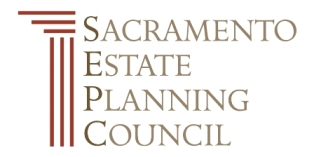 Please adhere to the Sutter Club's Dress Code: Gentlemen guests are encouraged to wear coat and tie. Ladies should wear comparable attire. Jeans, T-shirts, and shorts are never permitted.
October Meeting
Sutter Club, California Room
1220 Ninth Street

Agenda:
Registration/Cocktails: 5:00 p.m.
Meeting/Dinner: 5:45 p.m.
Presentation: 6:30 p.m. - 7:30 p.m.

Opportunities and Cautions Concerning the Section 199A Deduction
Speaker: Annette Nellen, CPA, CGMA, Esq., Professor – San Jose State University, San Jose, CA
An overview to the Section 199A qualified business income deduction applicable to individuals, estates and trusts. Planning and compliance considerations including cautions will be addressed along with the outlook for this temporary tax cut.
This presentation will be followed by a Q&A session with Professor Nellen on other TCJA changes relevant to individuals and the prospects and pieces for Tax Reform 2.0.
Cost:
Please note the cost of the monthly SEPC meetings.
Members: $65 (registration at the door is $80)
Non-Members (must be hosted by a member to attend): $80
Drink Tickets: $8 each (PLEASE NOTE THAT IF YOU ARE DRINKING SODA YOU DO NOT NEED TO PURCHASE A DRINK TICKET. THESE ARE COMPLIMENTARY.)
Walk-ins (Members and Non-Members) that have not registered online will be charged $80 (with entrée limited to standard vegetarian option).
MENU
Salad
Classic Caesar, Olive Cured Tomatoes, Fried Capers, Garlic Croutons & Parmesan Crisp

Entrees
Grilled Salmon, Corn Pudding, Bacon jam, Sundried Tomato Oil, Fennel Confit
Pan Roasted Mary's Bone-In Chicken Breast with Lemon-Herbed Risotto
Vegan Mushroom Ravioli with Gremolata, Toasted Pine Nuts, Baby Arugula, Cherry Tomato Sauté& White Truffle Oil
Dessert
Warm Mixed Berry Cobbler, House made Oatmeal Crumble, Vanilla Bean Ice Cream
For more information:
Contact: Raquel Altavilla
Phone: 916.715.5939
Email: raltavilla@comcast.net

Registration will close on Monday, October 22.