SEPC September Meeting
Date:
Wednesday, September 25, 2019
Speaker:
Glenn Hammel, Ph.D.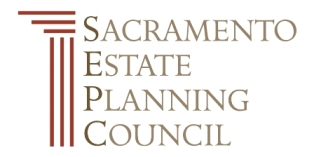 Please adhere to the Sutter Club's Dress Code: Gentlemen guests are encouraged to wear coat and tie. Ladies should wear comparable attire. Jeans, T-shirts, and shorts are never permitted.
September Meeting
Sutter Club, California Room
1220 Ninth Street

Agenda:
Registration/Cocktails: 5:00 p.m.
Meeting/Dinner: 5:45 p.m.
Presentation: 6:30 p.m. - 7:30 p.m.

Undue Influence Through the Eyes of the Victimizer
Speaker: Glenn Hammel, Ph.D. - Clinical Neuropsychologist, Sacramento, CA

This talk will explore how artful manipulators choose their victims and use their role and power to exploit their trust, dependency, and fears. This is not going to take place within the typical lecture format, and the attendees will not merely be taught facts and descriptive statements. Rather, this session will offer an experiential approach, during which each participant will also be encouraged to understand the dynamics of undue influence by learning how to think like a victimizer. In addition, we will discuss the practical and interpersonal skills needed for responding to the victims of undue influence.
Cost:
Please note the cost of the monthly SEPC meetings.
Members: $65 (registration at the door is $80)

Non-Members (must be hosted by a member to attend): $80

Drink Tickets: $8 each (PLEASE NOTE THAT IF YOU ARE DRINKING SODA YOU DO NOT NEED TO PURCHASE A DRINK TICKET. THESE ARE COMPLIMENTARY.)

Walk-ins (Members and Non-Members) that have not registered online will be charged $80 (with entrée limited to standard vegetarian option).
MENU
Salad
Baby Arugula, Prosciutto, Figs, Goat Cheese Feta & Grilled Pear Vinaigrette

Entrees
Bacon Wrapped Beef Tenderloin with Bordelaise & Boursin Whipped Potatoes
California Trout with Beurre Blanc, Corn Bread Stuffing & English Peas
Caprese Risotto with Fresh Basil, Cherry Tomatoes, Mozzarella & Balsamic Glaze
Dessert
Seasonal Berries with Ginger Sabayon, Mint & Fresh Whipped Cream

Upcoming SEPC Event
September 28: Team SEPC - 2019 Walk to End Alzheimer's
If you can't make the walk, join us for post-walk brunch at La Crosta Pizza Bar, West Sacramento, around 11am.


For more information:
Contact: Raquel Altavilla
Phone: 916.715.5939
Email: raltavilla@comcast.net

Registration will close on Monday, September 23.
Refund Policy: No refunds after Monday, September 23.