SEPC February Meeting
Date:
Wednesday, February 23, 2022
Location:
Sutter Club/Zoom
Speaker:
Stephanie Buckley, Wells Fargo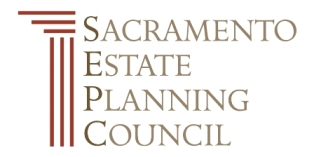 February Meeting

Charitable Strategies for Business Owners

Speaker









Stephanie Buckley, JD, LLM, CAP®, Philanthropic Services National Leader - Wells Fargo Private Bank

Description
Many successful business owners engage in philanthropy, particularly upon the sale of their business. Utilizing charitable strategies at the time of sale can provides the business owner with several benefits while allowing him or her to support one or more charitable causes. One of the main benefits include the mitigation and/or deferral of capital gains tax on sale and depending on the strategy selected, can also include a lifetime income stream. In this session, Ms. Buckley will discuss various charitable strategies such as private foundations, donor advised funds, and charitable remainder trusts and how utilizing these strategies can create a win-win for your clients and the charities they support. She will also discuss the pitfalls to be aware of to ensure a smooth transaction and a happy client.

Location (if attending in person)
Sutter Club, Sacramento Room
1220 Ninth Street
Zoom Attendees
Please sign in promptly so you have adequate opportunity to prepare for the meeting.
Zoom information will be emailed the day before as well as the time to sign in for the meeting.

Agenda
Registration/Cocktails: 5:00 p.m.
Meeting/Dinner: 5:45 p.m.
Presentation: 6:30 p.m. - 7:30 p.m.

Cost
SEPC Members (Sutter Club): $65

Non-Members (Sutter Club): $80

SEPC Members (Zoom): $25

Non-Members (Zoom): $25
Menu
Salad
Field Greens Salad

Entrees
Sous Vide Beef Tenderloin with Boursin whipped potatoes & bordelaise
Grilled Wild Salmon Sweet Corn Chardonnay, sundried tomato oil, Haricot verts and cherry tomato saute
Mushroom Ravioli with balsamic-grilled portabella, julienne vegetables, tomato confit, Parmesan cream

Dessert
Carrott Cake with Gunther's Praline ice cream
For More Information
Contact: Raquel Altavilla
Phone: 916.715.5939
Email: admin@sacepc.org

Nonmembers who wish to attend this program, you must be hosted by an SEPC member who can register you. If you do not know of an SEPC member, please contact Raquel Altavilla at admin@sacepc.org who can assist you with registering for this meeting.

Please note we have a limited in person capacity for this meeting. There are no walk-ins for this meeting.

Registration will close on Monday, February 21.
Registration will open soon.