SEPC February Meeting
Date:
Wednesday, February 23, 2022
Location:
Sutter Club/Zoom
Speaker:
Stephanie Buckley, Wells Fargo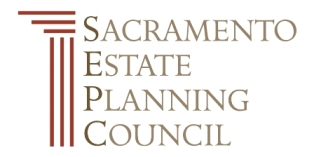 February Meeting

Charitable Strategies

Speaker


Stephanie Buckley, JD, LLM, CAP®, Philanthropic Services National Leader - Wells Fargo Private Bank





Description
More information coming soon.

Location (if attending in person)
Sutter Club, Sacramento Room
1220 Ninth Street
Zoom Attendees
Please sign in promptly so you have adequate opportunity to prepare for the meeting.
Zoom information will be emailed the day before as well as the time to sign in for the meeting.

Agenda
Registration/Cocktails: 5:00 p.m.
Meeting/Dinner: 5:45 p.m.
Presentation: 6:30 p.m. - 7:30 p.m.

Cost
SEPC Members (Sutter Club): $65

Non-Members (Sutter Club): $80

SEPC Members (Zoom): $25

Non-Members (Zoom): $25
For More Information
Contact: Raquel Altavilla
Phone: 916.715.5939
Email: raltavilla@comcast.net

Nonmembers who wish to attend this program, you must be hosted by an SEPC member who can register you. If you do not know of an SEPC member, please contact Raquel Altavilla at admin@sacepc.org who can assist you with registering for this meeting.

Please note we have a limited in person capacity for this meeting. There are no walk-ins for this meeting.

Registration will close on Monday, February 21.
Registration will open soon.